Gary P. Metzler, AIA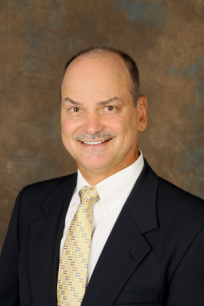 Gary is Managing Director for Metzler Enterprises LLC, a consulting firm he established to deliver real estate and workplace solutions to individuals and organizations in transition.

Prior to this role, Mr. Metzler served as the Director of Global Real Estate for a global Fortune 500 technology corporation. During his tenure, he was responsible for managing an owned and leased properties portfolio of 24,000,000 square feet. He administered 230 leases across 35 countries with an average of 100 transactions each year.

Mr. Metzler was also charged with creating a global real estate team, upgrading technology tools, re-engineering backend processes and sourcing through qualified service providers. In addition, he served as an integrator, focused on merging the business unit needs and local market analysis against a backdrop of strategic priorities to make decisions, which resulted in a better managed, lower-cost portfolio with fewer-missed opportunities.

Throughout his career, Gary's achievements have been recognized with prestigious awards, including a corporate award in 2011 for the real estate and corporate branding integration of a new semiconductor acquisition in Japan. He also received industry recognition for subcontractor diversity during multiple wafer fabrication facility construction projects.

Gary received a Bachelor's degree in Architecture from the University of Notre Dame. He continued his education at the University of Dallas, where he earned his M.B.A. His expertise is complimented by registrations as a Real Estate Broker in Texas in 2010, as a Registered Interior Designer in Texas in 1993 and as a Registered Architect in Texas in 1986. In addition, Gary is pursuing his Master of Corporate Real Estate (MCR) certification through CoreNet Global.

Mr. Metzler is a licensed member of the North Texas Commercial Association of Realtors, the American Institute of Architects and the Commercial Broker Alliance-North Texas. He is also a member of CoreNet Global, the North Dallas and the Allen/ Fairview Chambers of Commerce.


---